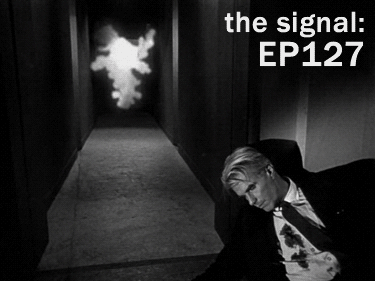 The Signal: EP127 – Exactly 45 minutes of music to accompany an animated, murderous vapor cloud as it haunts hallways. You can download it and listen to it all you want. For as long as the power grid holds.
We've got video game-inspired grime from the UK, R&B experimentation, pop punk, cough syrup-infused hip hop from Spain, UK folk and African highlife combined at last, jazz,  race cars, Native American bass and more!
The mix will only be available online for a limited time. Maybe, by the time you're reading this, it's already too late. Sorry.  I don't put the track listing here. You can right-click on the file itself and read its id3 tags, or you can subscribe to my mailing list, The Tuned In, the recipients of which are granted a full track list, a permanent download URL, and are among the first in the world notified when a new mix goes up.